Buy 4 Get 1 Free + Free Shipping when you spend $25
Nail Armor - Over 100 Nail Wraps!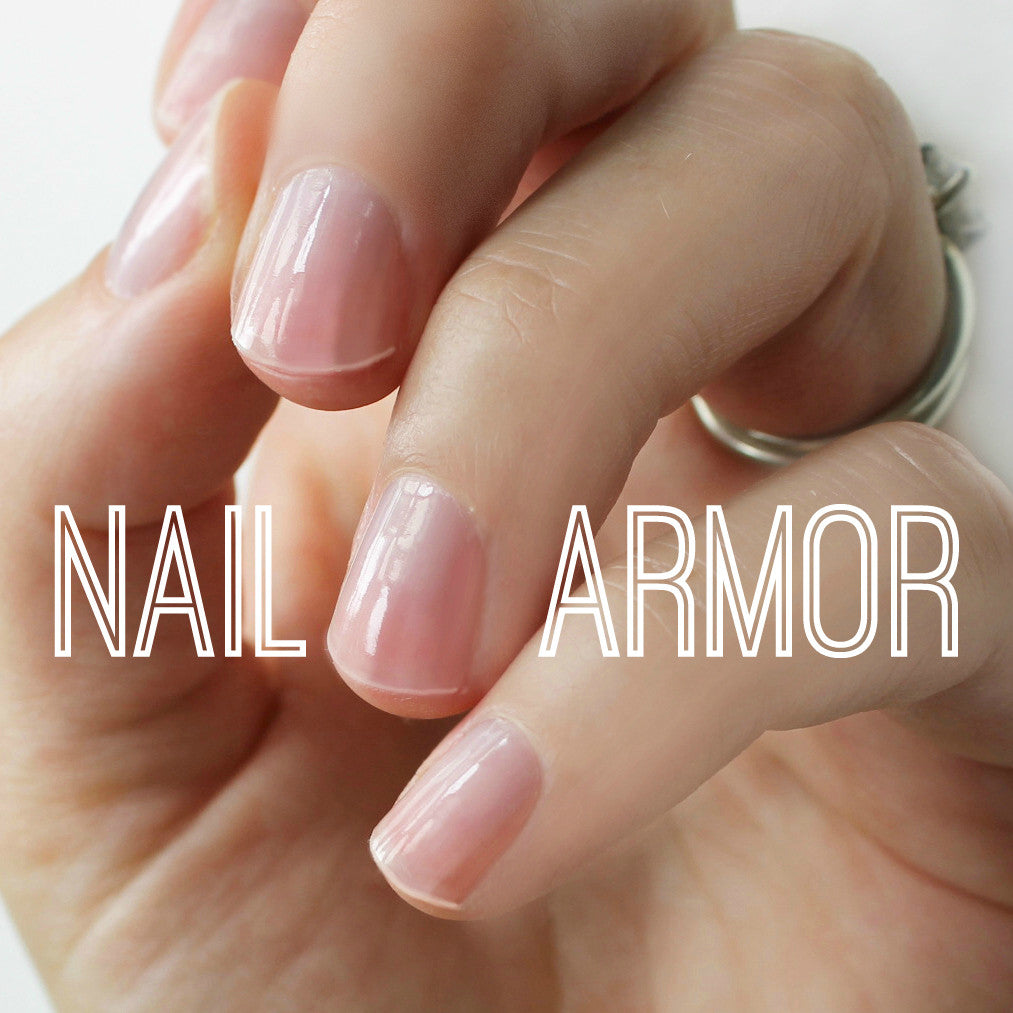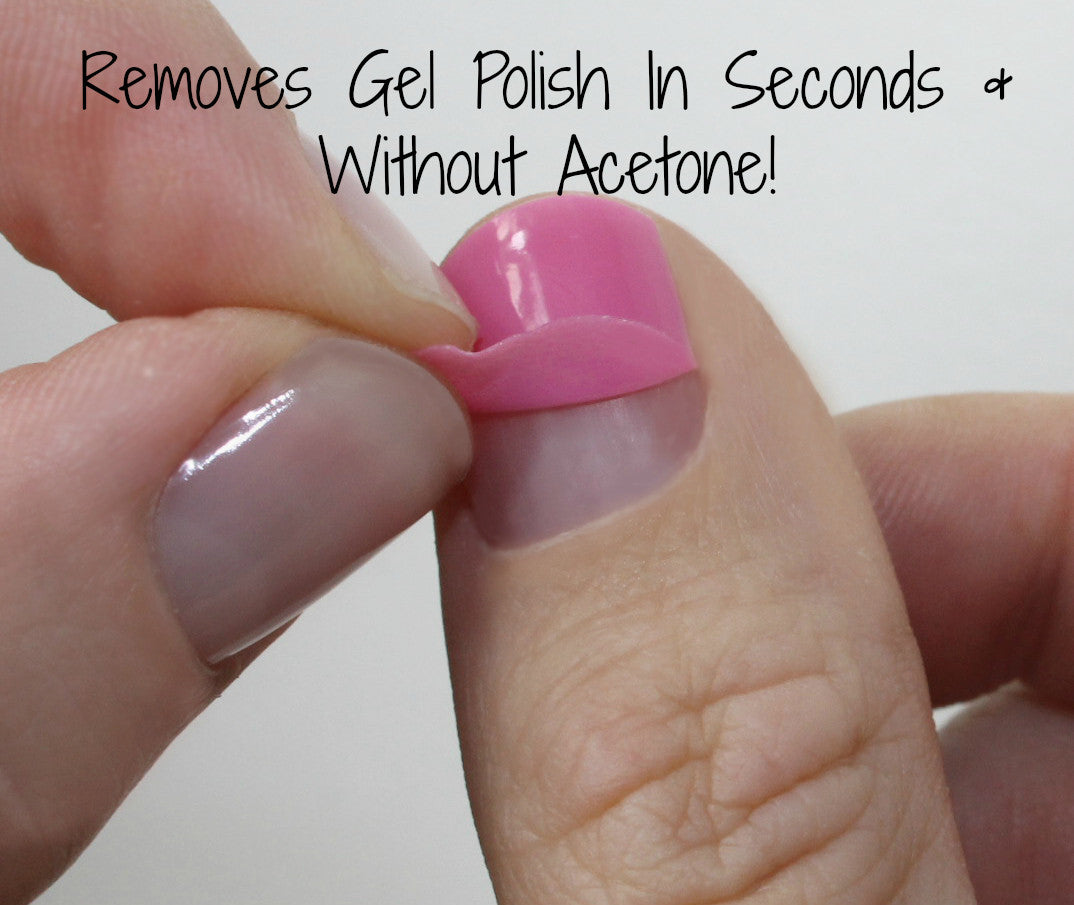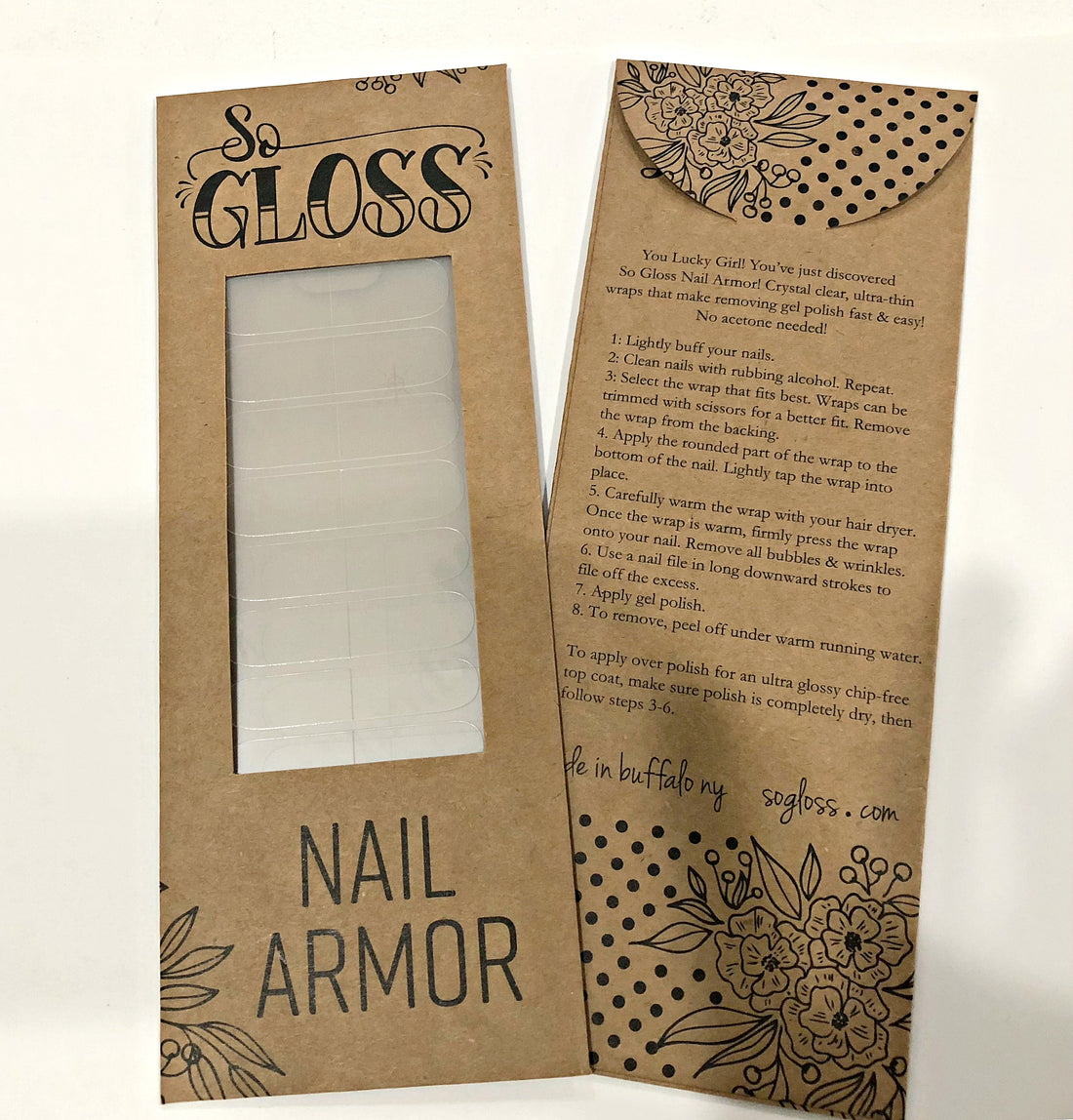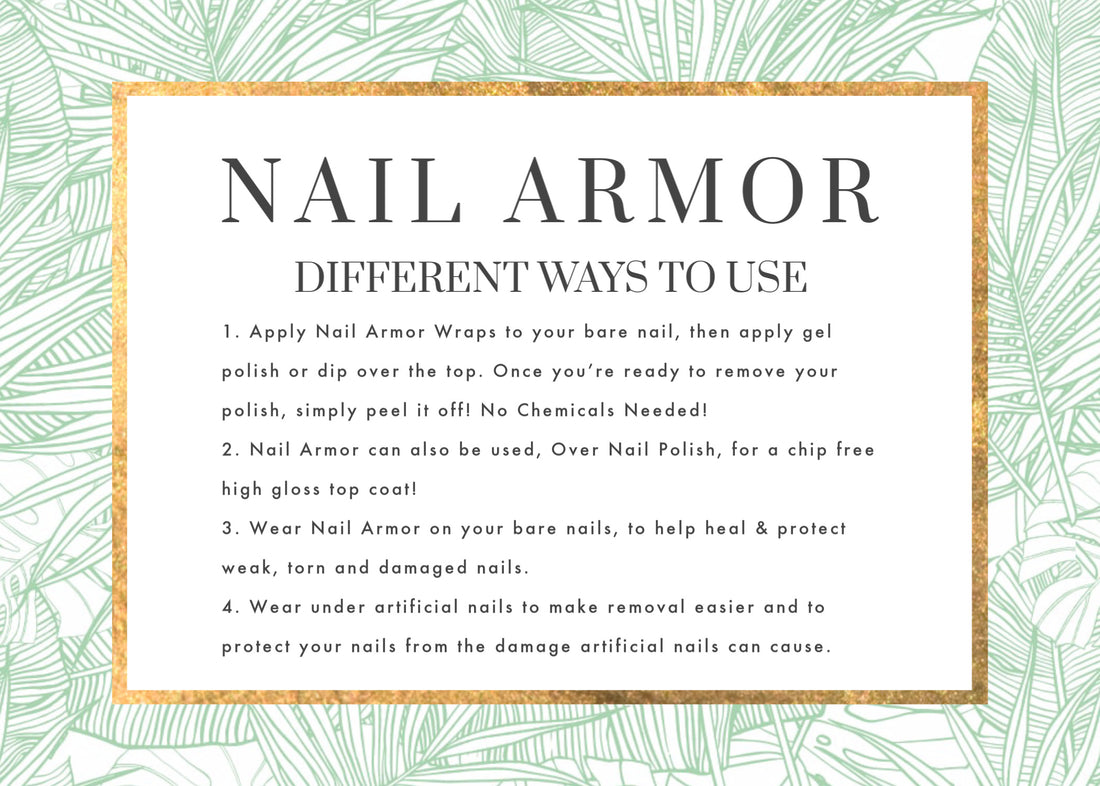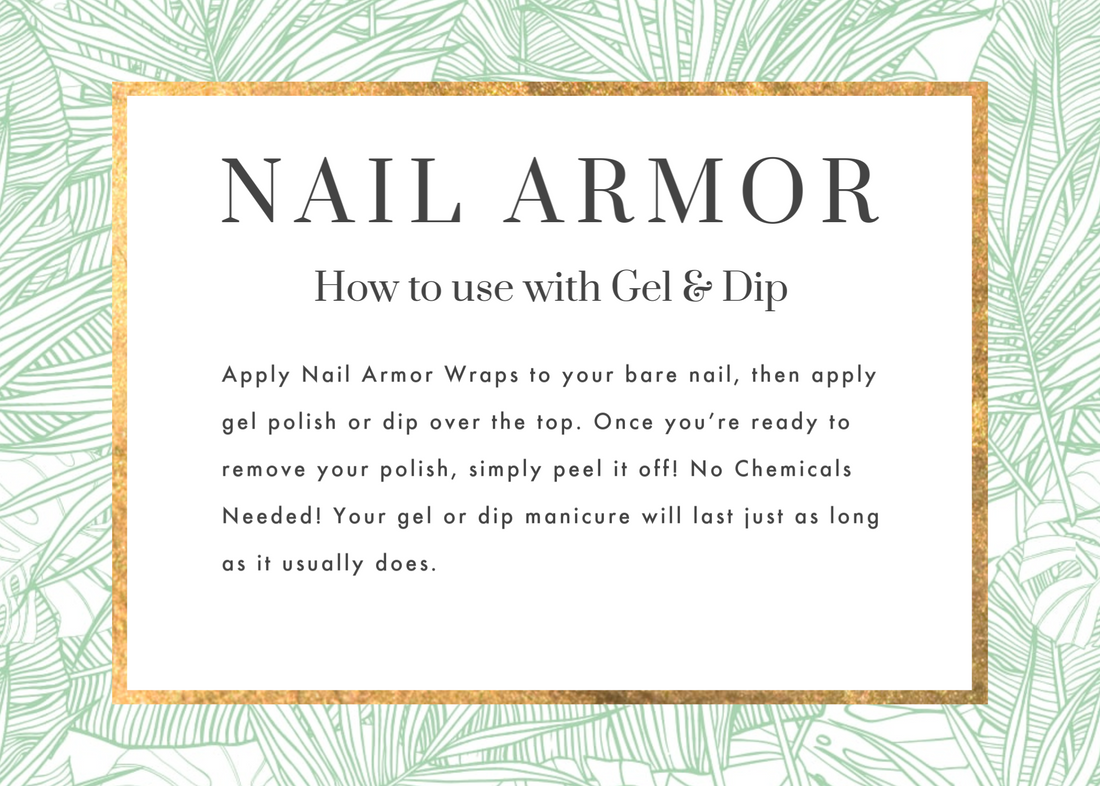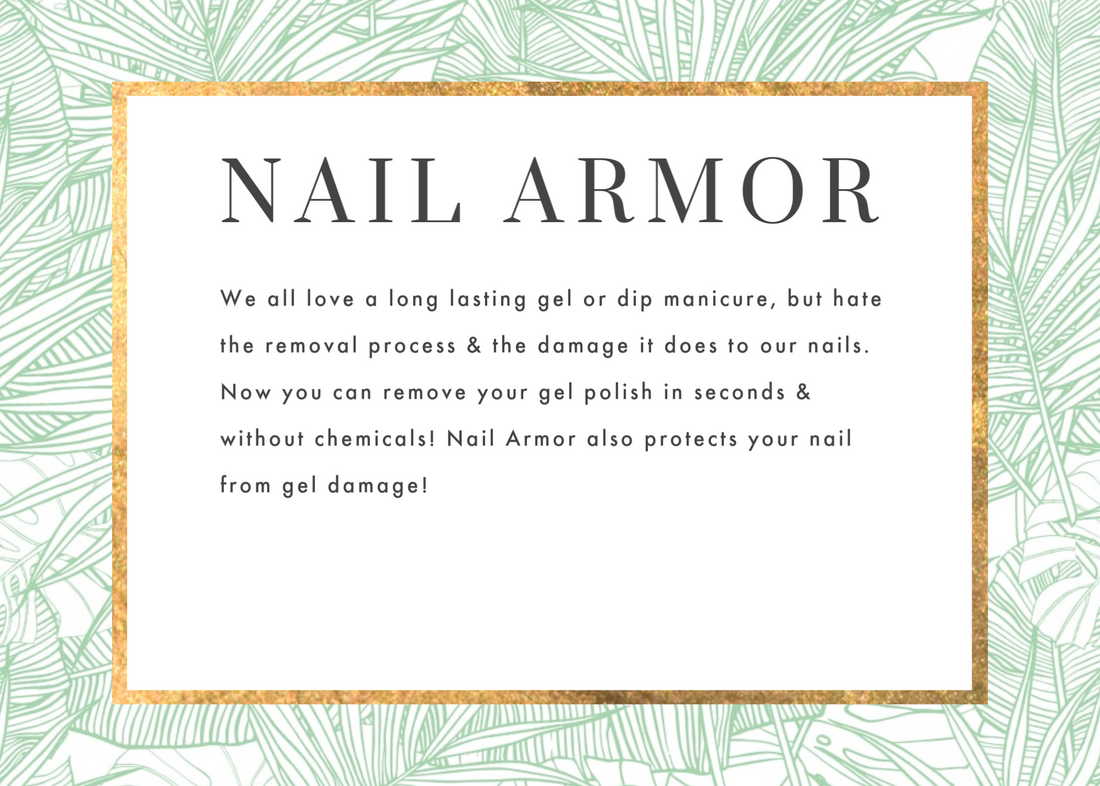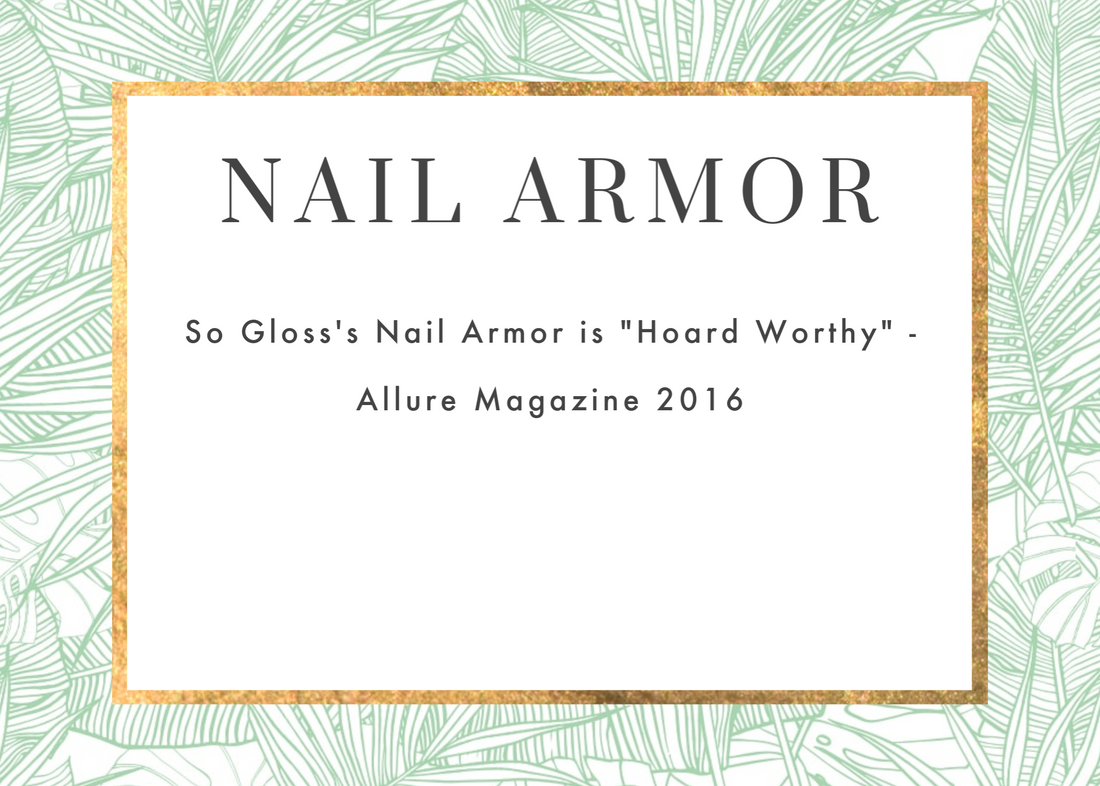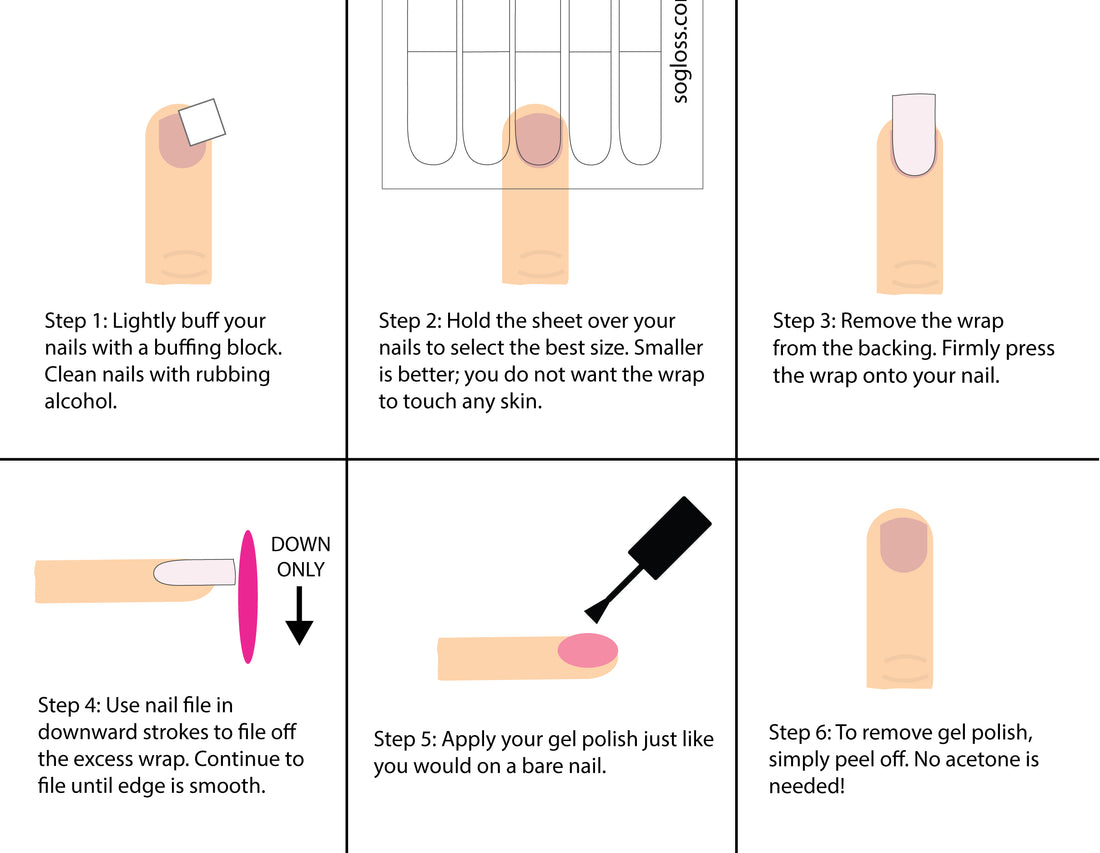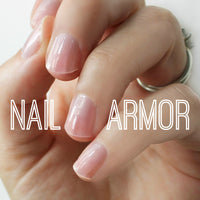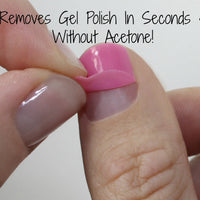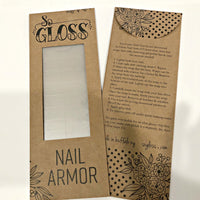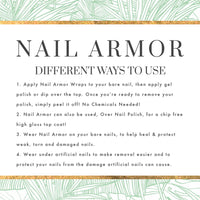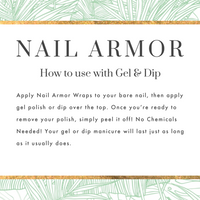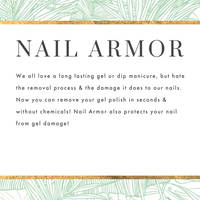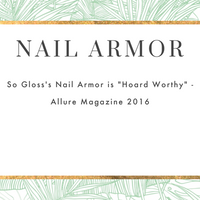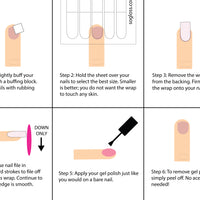 Nail Armor - Over 100 Nail Wraps!
So Gloss's Nail Armor is "Hoard Worthy" - Allure Magazine 

THERE IS FINALLY A CHEMICAL FREE WAY TO REMOVE GEL POLISH! Introducing So Gloss Nail Armor, clear, ultra-thin wraps that make removing gel polish fast & easy! No acetone needed!

We all love a long lasting gel manicure, but hate the removal process & the damage it does to our nails. Now you can remove your gel polish in seconds & without chemicals! Nail Armor also protects your nail from gel damage!

Apply Nail Armor Wraps to your bare nail, then apply gel polish over the top. Once you're ready to remove your polish, simply peel it off! Your gel manicure will last just as long as it usually does.

Other Uses:

Nail Armor can also be used, Over Nail Polish, for a chip free high gloss top coat!

Wear Nail Armor on your bare nails, to help heal & protect weak, torn and damaged nails.

Wear under artificial nails to make removal easier and to protect your nails from the damage artificial nails can cause (works with press-ons & acrylics).

Each package of Nail Armor comes with 4 sheets of 26 wraps, that's a total of 104 wraps!
Nail Armor works with all brands of gel & dip powders.
Made & Designed in N.Y.

watch a 2 min demo: